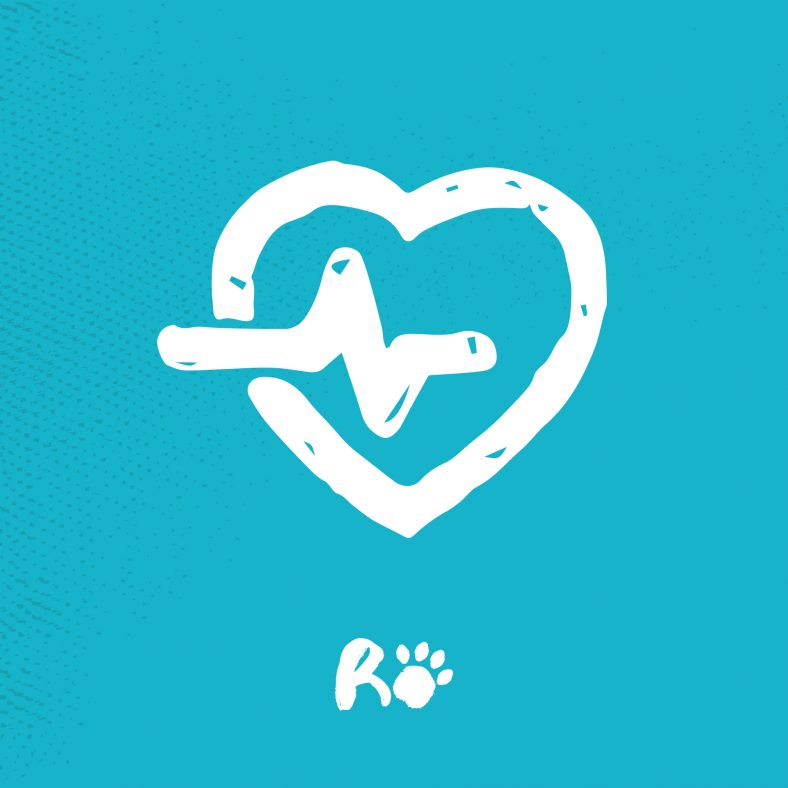 Our Cardiology Service cares for patients with heart conditions including those that were present at birth (congenital), those that develop with age (acquired), or those that cause disturbances in the regular beating of the heart (rhythm disturbances, arrhythmias or dysrhythmias). The majority of these conditions can be diagnosed by performing an ultrasound of the heart (echocardiography), electrocardiography (ECG) and radiographic evaluation of the cardio-respiratory system (chest x-rays). Treatment of heart conditions is provided either by medication or by performing "key-hole" interventional procedures called catheter interventions.
At The Ralph, our Cardiology Service provides investigation and management for all types of congenital and acquired canine and feline heart diseases. These include but are not limited to:
New! Heart Murmur Clinic for Puppies and Kittens (find out more below)
Diagnosis and management of acute and chronic congestive heart failure
Congenital disorders (including patent ductus arteriosus, aortic and pulmonic stenosis, dysplasia of the mitral and tricuspid valves, ventricular septal defects and other anomalies)
Chronic degenerative valvular disease in dogs (i.e. mitral valve disease)
Canine and feline myocardial (heart muscle) disorders (i.e. cardiomyopathies and myocarditis)
Pericardial diseases (i.e. pericardial effusions and cardiac neoplasia)
Feline arterial thromboembolism
Cardiac arrhythmias
Recurrent falling and fainting ("collapse")
Canine and feline pedigree heart testing (breed-specific health screening)
These are facilitated by an extensive range of specialist equipment – including colour and spectral Doppler Echocardiography, digital thoracic radiography, 6- and 12-lead digital ECG recording, 24/48 hour ambulatory ECG (Holter) monitoring, Implantable Loop Recorders, High Definition Oscillometry Blood Pressure Monitoring and Interventional Cardiology (including pacemakers, PDA occlusion, balloon valvuloplasty).
NEW – Heart Murmur Clinic for Puppies and Kittens
The specialist-led Heart Murmur Clinic at The Ralph investigates heart murmurs in otherwise asymptomatic cats and dogs under 6 months of age. Using advanced diagnostic equipment, our Cardiology team assesses the cardiac-health of patients. If a congenital heart defect is diagnosed, we will provide recommendations for a care plan to improve the patient's long-term wellbeing, including minimally invasive cardiac procedures.
Price: £195 (including VAT).
To make an enquiry, or a referral please call 01628 308300, or email [email protected].
About the team:
Our Cardiologists Luca Ferasin, Heidi Ferasin and Laurent Locquet are supported by Intern, Altin Cala and our dedicated Cardiology Nurse, Jo Farminer. They work closely alongside the Internal Medicine, Diagnostic Imaging, Emergency + Critical Care (ECC), Oncology, Surgery, and Neurology + Neurosurgery teams in cases requiring a multi-disciplinary approach. The ECC and Internal Medicine teams are fully trained to manage life-threatening cardiac emergencies which arise outside of Cardiology clinic hours.
Our Cardiology Service is very happy to provide advice on all aspects of cardio-respiratory medicine, either over the telephone or via email. Please send emails to [email protected].