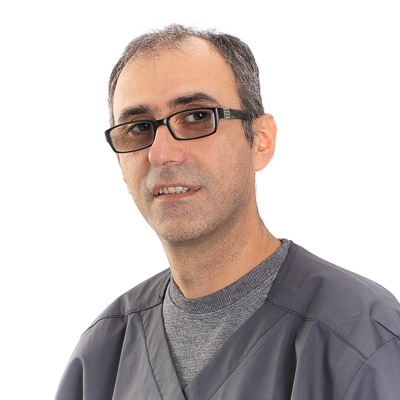 Altin Cala
DVM, MRCVS
Cardiology Resident
Altin graduated with distinction from the university of Tirana in 1997. In the same year he was awarded a scholarship to undergo an internship at the Veterinary School in Bari.
Following three years of additional studies, Altin obtained the accreditation of his veterinary degree by the University of Milan in 2003 and has worked as a general practitioner since then. He has always nourished a strong interest in small animal cardiology and has been actively involved with the Italian Association of Veterinary Clinical Ultrasonographers as a cofounding member and advisor of their scientific committee. Altin has also been actively involved with the Italian group of feline HCM screening.
He has been a speaker and instructor in numerous echocardiographic courses throughout Europe. In addition, Altin has been a regular visitor of a busy interventional cardiology unit in a human hospital in Northern Italy under the supervision of Dr Matteo Ciuffreda MD.
Altin's main interests include feline cardiology, congenital heart disease and interventional cardiology.