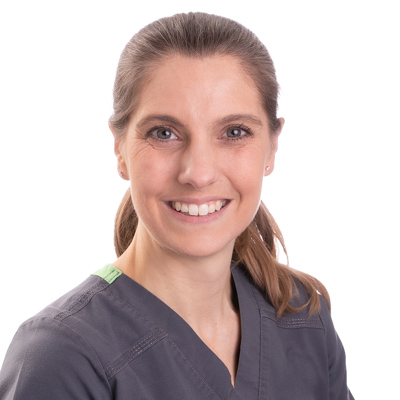 Heidi Ferasin
BVSc CertVC MRCVS
RCVS Advanced Practitioner in Veterinary Cardiology
Heidi graduated from the University of Bristol in 2005. Having always had a strong interest in cardiology, she studied towards the RCVS Certificate in Veterinary Cardiology. This was awarded in 2010.
Heidi is an Advanced Practitioner in Veterinary Cardiology. She has participated in a variety of international research projects relating to both canine and feline cardiology and canine exercise studies. She contributes to veterinary literature with publications in these fields.
Heidi is passionate about all areas of cardiology. She also enjoys teaching and, in addition to her clinical work, regularly provides cardiology and echocardiography training for vets and vet nurses.
Heidi lives in rural Hampshire with her husband (also a veterinary cardiologist), their two young children and cat Tosca. She enjoys foreign travel and learning about new places and cultures as well as outdoor pursuits including skiing and hiking with her family. Heidi is a lover of good food and wine and takes great pleasure in cooking, baking and entertaining in general. She also likes music, dance and theatre and can often be found dancing around the kitchen to her favourite tunes!