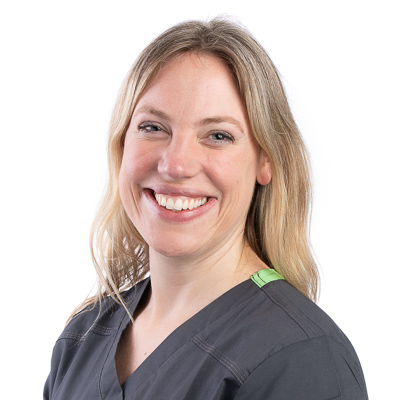 Harriet Thomas
MA VetMB Cert AVP (ECC) Advanced Practitioner ECC MRCVS
Hospital Vet and ECC Staff Clinician
Harriet graduated from Cambridge University in 2004. She then completed a small animal internship at  a referral centre in the south of England where she developed a passion for Emergency and Critical Care.
Harriet then moved to the Blue Cross Animal Hospital in Victoria, London where a busy and varied caseload further increased her enthusiasm for Emergency and Critical Care. She was able to both complete an RCVS Certificate in ECC and become an RCVS ECC Advanced Practitioner. In 2016 Harriet was delighted to be offered a sole charge Emergency Critical Care role at Vets Now which further increased her experience of managing emergency cases.
Harriet is most excited to be joining the team at The Ralph to further pursue her passion for all things Emergency and Critical Care.
Harriet is really enjoying her relocation to the countryside. Her family have recently acquired 5 chickens and she and her twins are loving the mud and fresh air!