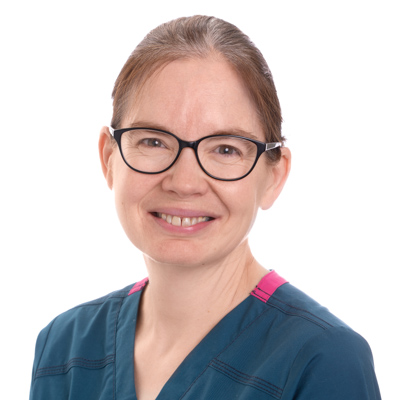 Etta Bedford
Emergency and Critical Care Nurse
Etta qualified as a veterinary nurse far too many years ago to admit, and has spent the majority of her working life in referral practices, attaining her Graduate Diploma in 2010. Etta explored all aspects of referral work before specialising in anaesthesia and emergency and critical care nursing.
Etta came to The Ralph in October, taking on the role of theatre nurse. She is very much looking forward to the new challenge and is relishing the chance to be involved in cutting edge surgeries in all disciplines. She is especially interested in soft tissue and emergency surgery, to her the most challenging and therefore the most rewarding.
Away from work, Etta and family live with a very naughty puppy called Ozzie, and Mitsy, a three legged cat who resolutely refuses to be beaten by a variety of health issues! In her spare time, Etta loves to ski, and to take photographs of as many birds as she can spot.