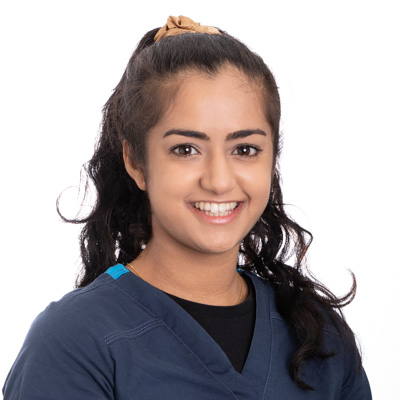 Tia Giovanni
Patient Care Assistant
Tia joined Team Ralph in August 2020. Previously, she had been on track to study Physics at university when she met a Labrador named Max and fell in love. She then discovered how much animals have to offer and decided to pursue a career in the veterinary world.
Tia has experience working in other veterinary practices prior to joining The Ralph and has also got experience in dog training. She joined Team Ralph as she has a keen interest in referral work and wants to help prioritise compassionate patient care in the veterinary sector as much as she can.
Tia plans on studying to become a Veterinary Nurse and spending her life helping animals. She particularly enjoys working in Ophthalmology and Emergency & Critical Care.
In her spare time, Tia loves to spend time with her pup Luna and explore beautiful nature areas together. She also loves spending time with her family and friends, and making sure to unwind after busy days at work.