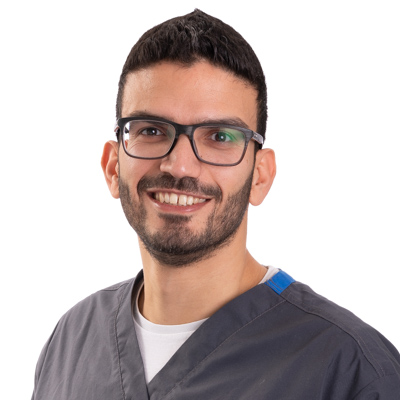 Stavros Karydas
MRCVS DrMedVet
Surgical Resident
Stavros graduated from Budapest Veterinary University in 2016, and after spending some time back home in Cyprus, he worked in the UK to start his career as a vet.
Following almost two years as a general practitioner, he completed a rotational internship in a referral centre in Chester.
In his free time, Stavros enjoys running, playing tennis and diving. He lives with his partner and their three cats and they also share a horse.