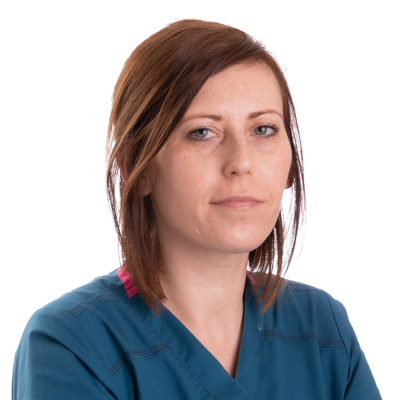 Petra Hrkelova
Night Nurse
Petra qualified from University College Dublin in 2011 after which she worked in small animal practices and mixed animal practices around Ireland. 
After moving to London, Petra worked in a very busy charity and moved on to work at the Animal Health Trust in wards and diagnostics. Her main interests are inpatient care and critical care nursing.
Outside of work, Petra enjoys sport, travelling and long walks with her rescue dog, Foxy.