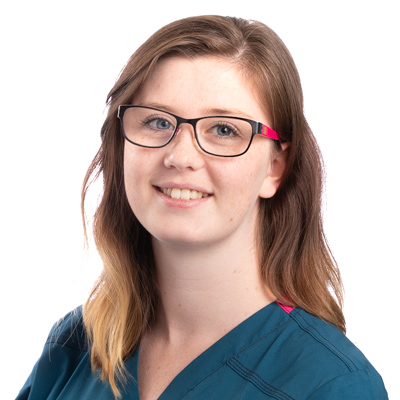 Lauren Penny
Joint Senior Wards Nurse
Lauren has had a keen interest in the veterinary field from a young age. Lauren studied animal management at Berkshire College of Agriculture from 2009 – 2011, where she loved getting involved with practicals and carrying out lambing checks – even delivering a few!
Lauren then went on to Myerscough University where she studied Veterinary Nursing and graduated in 2014, becoming a Registered Veterinary Nurse. She spend the following year in a small animal hospital in Royal Berkshire, before moving to a first opinion practice in Wycombe. Lauren joined The Ralph in July 2019, and is excited to further her career by studying new and relevant areas within veterinary nursing.
At home, Lauren has a husband and two children. They enjoy visiting the local farm together. She also recently rescued a kitten, called Otis, who is a black and white purr machine.