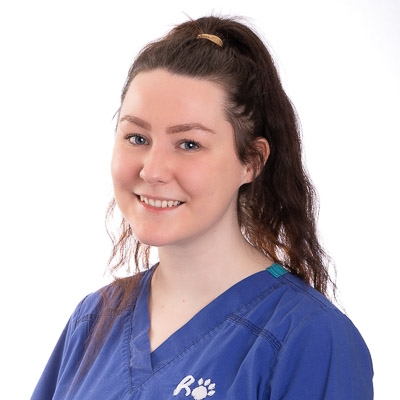 Laura Mcnab
Registered Veterinary Nurse
Since Laura's first work placement in a vets, she knew that it was the career for her. She first started working as a veterinary receptionist while finishing her A-Levels and studied animal behaviour before starting as a patient care assistant. A year later, Laura started her veterinary nursing training and has loved every second of it; she is now a qualified vet nurse!
Laura was lucky enough to do volunteering in a South African Game reserve when she could learn all about the importance of their animal wildlife.
In her spare time, Laura loves going for runs and walks with her dog Max, especially if there is a pub at the end of it! If Laura is not with her dog, she is normally planning a holiday to escape from her busy life.