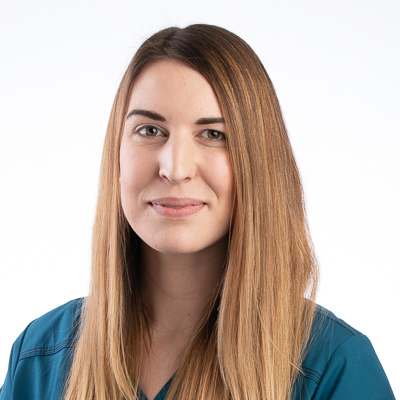 Laura Jones
Senior Medicine Nurse and Veterinary Technician Specialist in Small Animal Internal Medicine
Laura qualified as an RVN in 2010. She went on to gain the RCVS Advanced Nursing Diploma in 2014, before moving to a multidisciplinary referral centre in Hampshire as an Internal Medicine nurse. Here, she completed a top-up degree in Advanced Nursing, graduating in 2017. In January 2019 Laura moved to The Ralph as Senior Medicine Nurse.
In June 2019, Laura became a member of the Academy of Internal Medicine Veterinary Technicians, completing the VTS entrance exam in Arizona.
Laura is passionate about all things medicine, especially feline medicine, endoscopy and emergency medicine. She is also very passionate about how our feline friends are cared for here at The Ralph, and helps keep our hospital as cat friendly as possible.
In her spare time, Laura also enjoys writing about various aspects of medical nursing, and speaks locally and nationally on various medical nursing topics.
She shares her home with her partner Matt, and their 3 beautiful (but high maintenance!) cats Nigel, Mavis and Colin.