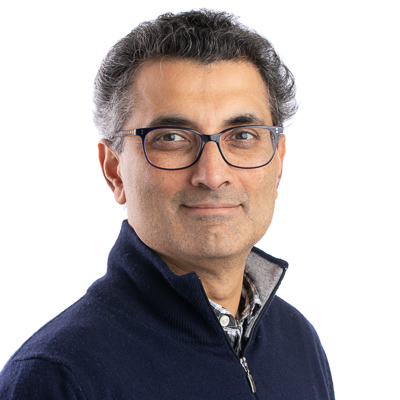 Iqbal Dhanji
MBA BSc FCA
Co-Founder, Chairman of the Board and Finance Director
Following a degree in Computer and Management Sciences from the University of Warwick, Iqbal qualified as a Chartered Accountant with Coopers & Lybrand (now PwC) in London. He then joined the International Audit Team at Bank of America before pursuing an MBA at London Business School.
Since his MBA, Iqbal has been the Chief Operating Officer of Naaz Investments Limited – a UK company with a portfolio of hotels, car dealerships and a business importing and distributing car spare parts in Portugal and Russia; the Finance Director of Mochron Investments Limited – a company that developed a banking solution for the unbanked in South Africa with rights to the World Trade Centre brand for several cities in sub-Saharan Africa; and with his wife, developed a portfolio of dental practices in the UK.
Iqbal has until recently served as a trustee of Exhibition Road Culture Group whose aim is to develop and raise the profile of South Kensington as a world-class centre of learning, innovation and inspiration in the arts and science.
Iqbal has spent many years serving in a voluntary capacity within the Ismaili community. He has served as a Member of the Ismaili Council for the UK with responsibility for all the community's Outreach engagements with Government, Heads of Missions and leaders of faith communities. He has served for ten years on the National Conciliation and Arbitration Board, initially as a member and later as the Chairman. He has also served as the Honorary Secretary of the community's Grants and Review Board where he was heavily involved in budget and strategy reviews and management audits. Finally, he has also been responsible for leading congregational prayers at one of the community's centres in London.
Iqbal now spends his time as a Business Angel, working with young, ambitious businesses that want to grow and develop into World Class organisations.