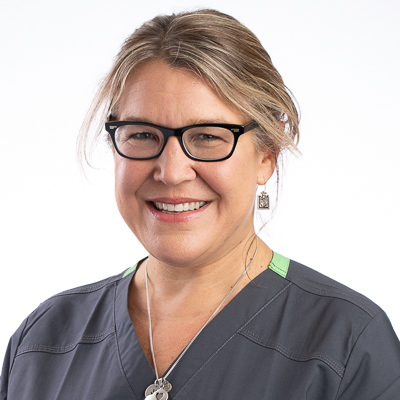 Heidi Featherstone
BVetMed DVOphthal DipECVO MRCVS RCVS and EBVS® European Specialist in Veterinary Ophthalmology
Head of Ophthalmology
Heidi graduated from the Royal Veterinary College, London, in 1991. She worked in general practice for seven years, in the UK and in Hong Kong, before starting her ophthalmology training at the Animal Health Trust in 1998.
Heidi became board-certified in Veterinary Ophthalmology in the UK in 2001 (RCVS Diploma), and within Europe in 2005 (European Diploma). She is a recognised RCVS and EBVS® European Specialist in Veterinary Ophthalmology. Heidi is the current Vice-President of the European College of Veterinary Ophthalmologists (ECVO), and is a long-standing member of the BVA/KC/ISDS eye panel for canine hereditary eye disease.
Heidi enjoys teaching at both the undergraduate and postgraduate level – she is an Associate Honorary Professor at the Nottingham veterinary school, and a Visiting Professor at St George's University in Grenada. She is an experienced national and international speaker. She has also published in peer-reviewed literature and has co-authored a textbook on Small Animal Ophthalmology. Her clinical interests include corneal sequestrum, corneal and cataract surgery.
In her spare time, Heidi and her partner enjoy rural family life with their two terriers, Dave and Davina, Ouessant sheep and loves cooking, gardening and hiking.