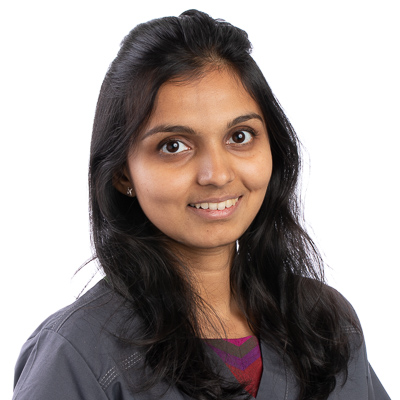 Hamsini Yagneswar
BVSc DACVECC
Emergency and Critical Care Diplomate
Hamsini graduated from Madras Veterinary College (Chenai, India) in 2011. Following an externship in the USA, she decided to specialise in Emergency and Critical Care. After finishing her accreditation exams and a year of clinical rotations at Purdue University (Indiana, USA), Hamsini completed an internship at a private emergency practice in Arizona, USA in 2014. Hamsini then undertook specialist training in Emergency/Critical Care at the University of Minnesota, USA and successfully became a Board-certified Diplomate in Veterinary Emergency and Critical Care in 2018.
Hamsini has since been teaching vets in Mumbai, India at one of the first 24-hour emergency practices in the country.
Hamsini is extremely passionate about street animals in India. She has been involved with rescuing orphaned and injured animals, running adoption campaigns, and providing free medical care to those animals in need. Hamsini loves getting lost in nature, travelling to rural areas and experiencing local cuisines.