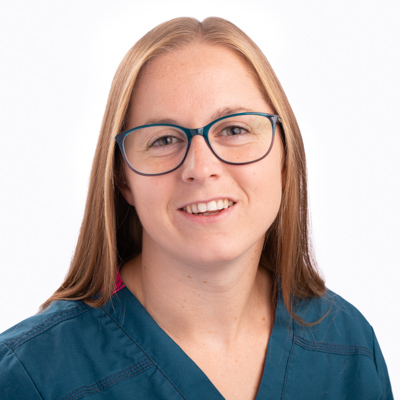 Emily Lovejoy
Registered Veterinary Nurse
Emily Lovejoy began pursuing her career in veterinary nursing at a small animal hospital in 2008. She loved the variety and at times fast pace that the job gave. She qualified in 2011.
After moving veterinary practices she became head nurse and clinical coach. She gained vital skills needed for management and front of house. Being a clinical coach means that Emily has supported students throughout their training to become qualified veterinary nurses. Emily assisted with organising a newly refurbished practice. This took careful planning and organisation to ensure the practice succeeded. She joined The Ralph in August 2019 and is excited about furthering her knowledge.
Emily has two children who keep her very busy when she isn't busy helping our furry friends! She has a rescue cat called Max and a bearded dragon called Hurley. When Emily gets any spare time she likes to go running and exploring the great outdoors. She also likes to relax at home and watch a great film with her husband.