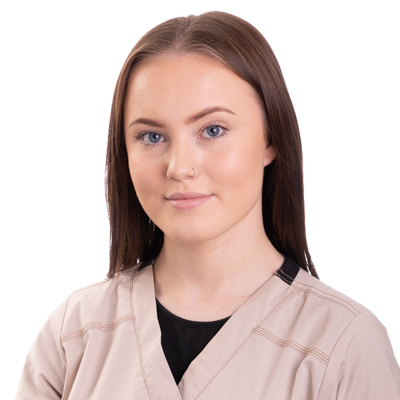 Ella Cotsford
Patient Care Assistant
Ella completed her Level 3 extended diploma in Animal Management, at BCA, in June 2019. Whilst at college, she had a part time job in a pet shop, helping to take care of all the animals and making sure they go to suitable homes.
Whilst at college, Ella had an amazing opportunity to spend two weeks working in Shamwari Game Reserve in South Africa. She learnt a lot about the Big Five, endangerment of species, poaching and deforestation. Ella also had the chance to visit Born Free – Big Cat Sanctuary and Charity, learning about the work they do in Animal Welfare and Conservation to 'ensure all wild animals whether in captivity or in the wild are treated with compassion and respect'.
After studying Animal Science and Nursing in her second year, Ella knew she had a passion for Nursing and Rehabilitation.
She has a dog at home called Harley and loves spending time with family and going out with friends.