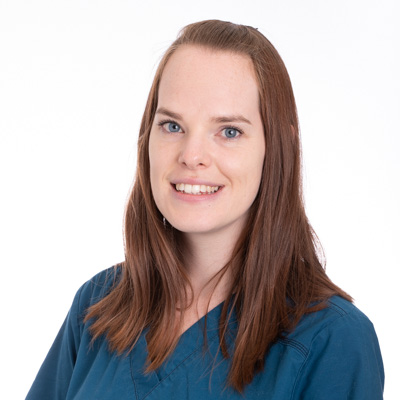 Amy Lyburn
Wards Nurse
Amy has worked in the veterinary world for 14 years, and qualified as a veterinary nurse in 2018. She began her career working in a first opinion practice for 10 years, before moving to a referral centre for 2 years.
Amy has a particular interest in cardiology and feline nursing, and is currently studying to obtain a veterinary nursing certificate in the latter. She has obtained the ISFM Certificate in Feline Nursing and is currently studying to obtain the Improve International Nursing Certificate in Small Animal Medical Nursing.
At home, Amy has a young daughter and they love going out on adventures together, especially if it involves meeting animals! Amy also has a cat called Betty.