Community is key
Hello everyone and thank you for stopping by. This week, the subject of our blog is community. At The Ralph, we have a strong and dedicated focus on our communities. So, we wanted to use this blog to explore a little more what community means to The Ralph.
Let's start with what the term 'community' means. The dictionary definition of community is 'the condition of sharing or having certain attitudes and interests in common'. Well, we can definitely get on-board with that definition. Which is why we chose the term community to represent all of the beings that we interact with on a daily basis.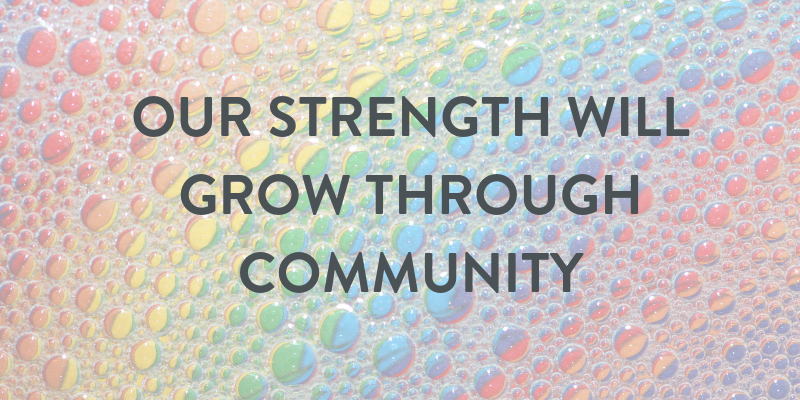 We have a number of communities; the animals in our care, their human families, our people, the veterinary community and the wider local community. Our ethos is that our communities will always be treated with respect, compassion, dignity, integrity and humility. Below we go into a bit more detail about what that means for each of our communities.
The animals in our care
Our patients will always be given excellent care and treated with compassion at all times. We will ensure that our patients are comfortable, nurtured and that they get as many cuddles as they would at home. We will also follow the fundamentals of compassionate practice to ensure that our animals are supported to be as relaxed as possible.
Their human families
Our pets play a very special part in our lives. They provide unconditional love, joy, loyalty, acceptance, friendship, comfort and companionship. When they are unwell, it can be a really difficult time. We understand the challenges that our pet-carer community may face at this time and will work hard to support them by providing both emotional support and compassionate care.
Our People
Our people are vital in helping to ensure that our hospital lives by its true values (have a look at our previous blog 'The values are our core' for more information on this topic). We have lots of ideas and initiatives about how we will support our people and will share more about these as we bring them to life over the coming weeks.
Our referring practices
It is hugely important for us that we work closely with our referring practices, and keep communications open at all times. We are all responsible for the care of the patient and we will always ensure that our referrers are kept up to date with a patient's progress and care plan.
It is crucial to us that our relationships with our referring practices are built on mutual respect and trust. And also, that we are able to support this community in their day-to-day activities. We want to create a close network where together we are stronger. To that end, will be opening up our CPD programme and lots of our support programs to our referring practice community as well as to our people.
The local community
Our home in Marlow has a bustling community spirit and we will make sure that we integrate ourselves into the community network. We are looking forward to being part of the ever-growing network over the weeks, months, years and decades to come!
We are looking forward to working with all of our communities as we progress towards our opening in a few short months' time. Community is definitely key in our book!
See you again soon and take care.
The Ralph Team
Leave a comment